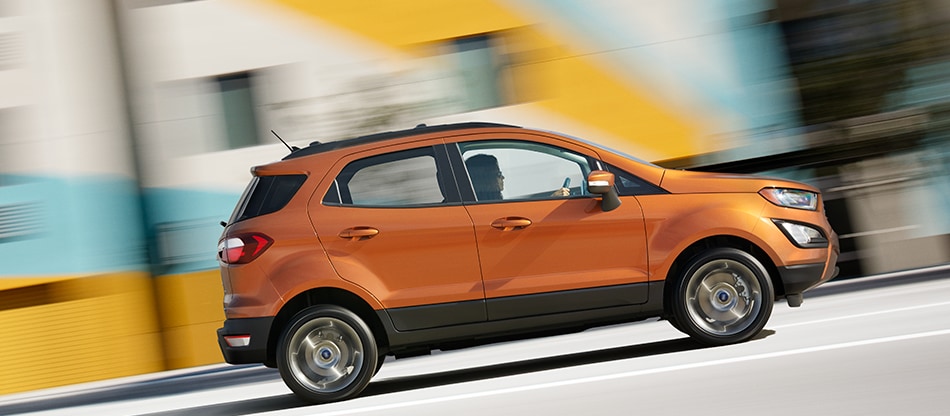 The New 2018 Ford EcoSport

Ford's Newest SUV Crossover: Small Stature, BIG Impact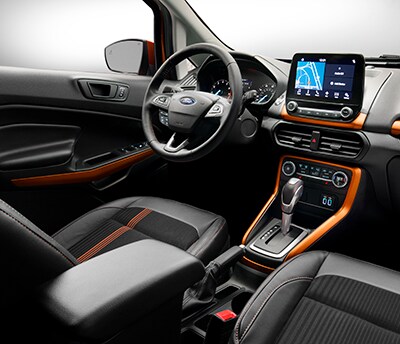 At O'Daniel Ford, we've come to expect great things from Ford, and we're never disappointed. That's because Ford packs more than one hundred years of automotive expertise into all of their cars, and consistently creates the cars, trucks, and SUVs that Indiana drivers want.
That trend continues with Ford's latest creation. For 2018, Ford is releasing a new compact SUV crossover that may look small on the inside, but offers all the comfy space, technology, and luxury you want on the inside.
The 2018 Ford EcoSport is not "new" in the global sense30of the world, as drivers elsewhere have been enjoying this fun ride for more than ten years. However, as American drivers have been turning to compact SUVs more and more the last few years, Ford is planning on a 2018 American debut for this sporty model.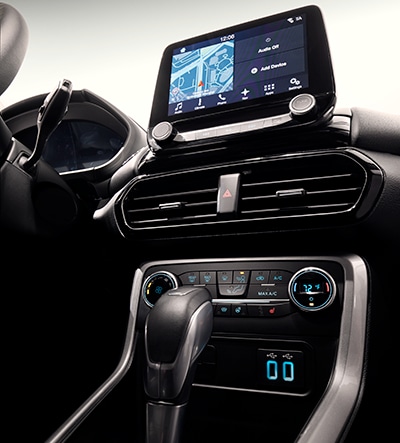 The 2018 Ford EcoSport
The 2018 Ford EcoSport, which we are excited to get in stock here at O'Daniel Ford, is a small crossover with four doors and seating for five. Despite its small outward appearance, passengers in the Ford EcoSport will not feel cramped or uncomfortable in the spacious interior, which offers unexpected legroom and headroom.
Plus, the 2018 ford EcoSport comes with cargo space to spare, so you can take all of your gear along as well.
Not only is the Ford EcoSport an eye-catching and comfortable car, it also comes with all the modern tech features and amenities our New Haven customers want. Many features even come standard, including:
Moonroof
Heated seats
Power-operated driver's seat
Keyless entry and ignition


Shopping for the 2018 Ford EcoSport near Fort Wayne
The next time you're in the market for a fun and compact crossover loaded with the latest amenities, stop by O'Daniel Ford on Lincoln Highway West in New Haven, convenient to the greater Fort Wayne area. Our team of expert sales professionals is standing by to introduce you to all of our amazing Ford SUVs and crossovers, including the 2018 Ford EcoSport.