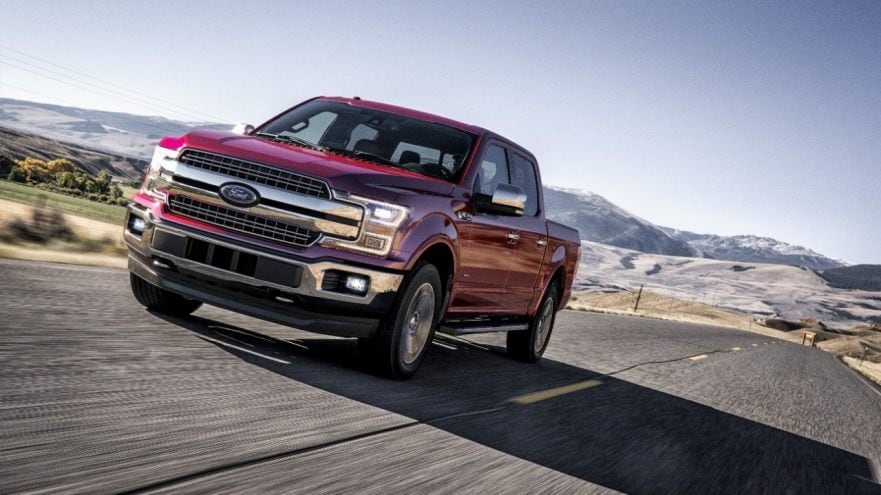 by Natalie Kuss
Ford Motor Company continues to lead the car industry every year with their wide range of vehicles that cater to the needs of all types of customers. 2018 is no exception for Ford as they have won the Kelley Blue Book Best Buy Award for both the new 2018 Ford Expedition and the new Ford F-150. Both vehicles were recognized for their innovative upgrades and continued efficiency.
The Kelley Blue Book Best Buy Awards are based on extensive research done by the leading industry buyer's guide. The competition includes 12 categories for each of the different types of vehicles available on the current market. The company uses ten experts to test 50 new cars over the span of a year. Kelley Blue Book tests approximately 10,000 factors before deciding on which vehicles have earned the esteemed Best Buy Award. All vehicles who earn the Best Buy Award are ensured to be the best of the best in their category.
Ford completely overhauled the Expedition, one of their larger SUVs, for the new year. The vehicle's elegant new styling has transformed the Expedition from a typical SUV to a high-class automobile. Ford also upgraded the Expedition's engine to their Ecoboost engine to provide a more energy efficient experience. The Expedition now also includes advanced drive/passenger/powertrain technology. Kelley Blue Book reports that Expedition owners enjoy the spacious storage and comfortable rear seating as well.
The Ford F-150 is no stranger to the Kelley Blue Book Best Buy Award. 2018 marks the vehicle's fourth year receiving the coveted title. Kelley Blue Book editors claim the F-150 is unmatched due to its new styling, extended availability of its 10-speed automatic, and new engine base. Ford also promises to add a turbodiesel option to the list of available engines later in 2018.
The quality of Ford Motor Company is unrivaled. Ford listens to their consumers and provides vehicles that satisfy their needs. The company's success is reflected in the awards and accolades it continues to earn, such as this year's Kelley Blue Book Best Buy Award for both the Expedition and the F-150.