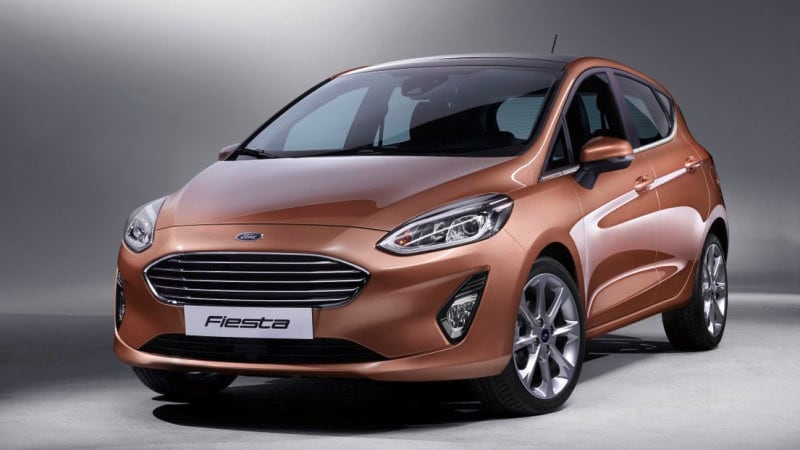 By Jacob Stubbs
Even though it has had a rather short history in the United States, the Ford Fiesta has been Ford's most important product in Europe for decades. In 2016, the Fiesta held the position of bestselling car in Europe and has won many awards at home. Now, for 2018, Ford is adding crossover and upscale versions of the Fiesta, as well as advanced safety technologies, to increase its competitiveness in the subcompact segment.
Ford revealed this new Fiesta at an event in its European headquarters in Cologne, Germany. According to Ford, the Fiesta has the most sophisticated range of driver assistance technologies and connectivity offered now in a European volume small car.
Nick Gibbs, the U.K. correspondent for Automotive News, says the 2010 Fiesta will have fifteen driver assistance technologies that include technologies new to Ford and the segment. Gibbs describes three of these technologies. There is enhanced pedestrian detection technology, which helps prevent accidents at night by identifying pedestrians who might cross the vehicle's path or who are in or near the road ahead. There's a parking assistant that helps the driver find suitable spaces and enables the driver to park hands-free side-by-side and nose-to-tail with other cars. There's also a "Cross Traffic" system that warns a driver reversing out of a parking space that a vehicle may cross behind them.
The Fiesta's new crossover-styled model is called the Active trim. This is the first of a new lineup of Active vehicles that Ford plans to roll out in the future. It has an SUV style that includes roof bars, additional body cladding, and a raised ride height. Joel Stocksdale, associate editor at Autoblog, also says the Active trim has side skirts, bumper trim, and black plastic fender flares.
The exterior of the new Fiesta has been altered in several ways. There are both two-door and four-door hatchback body styles. Compared to the 2016 Fiesta, which was a four-door hatchback, the 2018 Fiesta is larger, with 0.4 inch-wider rear track, 1.2 inch-wider front track, and a 2.0-inch wheelbase stretch.
The 2018 Fiesta's interior has been significantly improved. The dashboard contains a modern interface that's more attractive than the 2016's buttons. The rear hatch has a larger opening. There's also an 8 inch touchscreen that uses Ford's Sync 3 software.
The 2018 Ford Fiesta is expected to be available in North American dealerships next year.