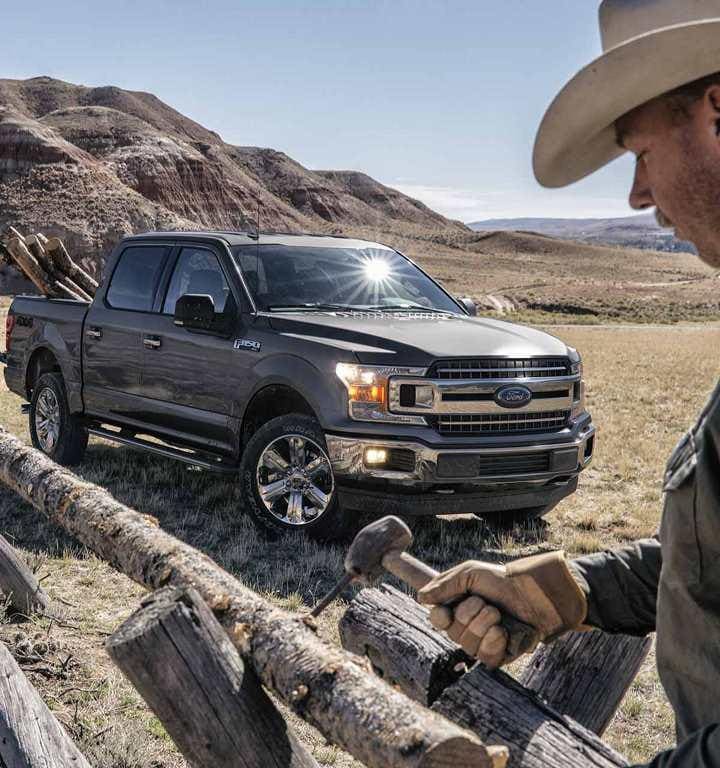 By Jacob Stubbs
During the Texas Truck Rodeo at Longhorn River Ranch, the Texas Auto Writers Association (TAWA) compared and test-drove sixty-four vehicles over a two-day period. Even though numerous vehicles were honored with awards after this evaluation, the most notable award was the Truck of Texas award given to the 2018 Ford F-150. This is the fourteenth time Ford's F-series has won this award. For 2018, Ford has made the Ford F-150 smarter, tougher, and more capable than its forerunner.

TAWA president, Nic Phillips, explained why the 2018 Ford F-150 won the Truck of Texas award when he said, "Ford's 2018 F-150 pickup, boosted by its extreme-performance 2018 Raptor, along with updated EcoBoost® engines and 10-speed transmissions, convinced our journalists to bestow the trophy."

U.S. News and World Report has given the 2018 Ford F-150 a score of 8.8 out of 10 and puts it at number one on its list of full-size pickup trucks. It has been praised for its superb towing and hauling capacity, abundance of tech features, excellent gas mileage, and roomy, supportive seats.

This truck has over half a dozen trims, from the Ford F-150 XL to the Ford F-150 Limited. In addition to the features Philips mentioned, there are many new features the 2018 Ford F-150 has that make it superior to the 2017 Ford F-150. A few of those features are Auto Start-Stop, which is standard for all engines, electronic 10-speed automatic transmission with selectable drive modes, and a new 3.3-liter V6 engine with port and direct-injection technology and fuel capability. And SYNC Connect is now optional on the XLT and Lariat trims.

Those who purchase this new Ford F-150 will be pleased with the powerful performance everyone expects from this famous truck. EPA has an estimated gas mileage rating of 20 mpg for the city, 26 mpg for the highway, and 22 mpg combined. The F-150 base engine is a 290-horsepower V6. Yet it also has two turbocharged V6 engines (Ecoboost engines) that have more power and better acceleration. A larger 375-horsepowered engine is available, along with a 395-horsepowered engine as well. But the most powerful engine comes with the F-150's Raptor trim and has an awesome 450-horsepowered engine.

Bring the power of this award-winning truck home with you today from a Ford dealership near you.