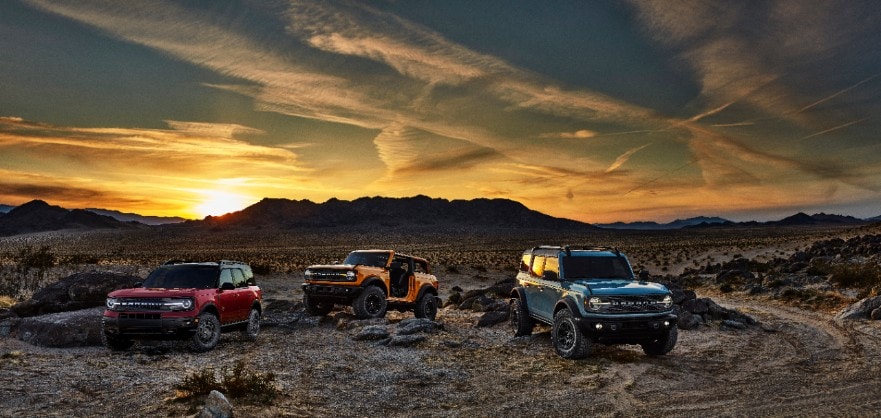 Five decades ago, the Ford Bronco made its mark as an SUV with iconic off-road pedigree.
This year, Ford launched reincarnated versions of the legendary Bronco – an exciting new family of "Built Wild" SUVs – engineered to deliver maximum 4x4 go-anywhere, anytime capability just like the first-generation Bronco.
The all-new Bronco lineup features a Bronco two-door, the first-ever Bronco four-door model, and the only domestic brand of SUVs with standard 4x4, the all-new rugged, small SUV – the Bronco Sport.
Read More