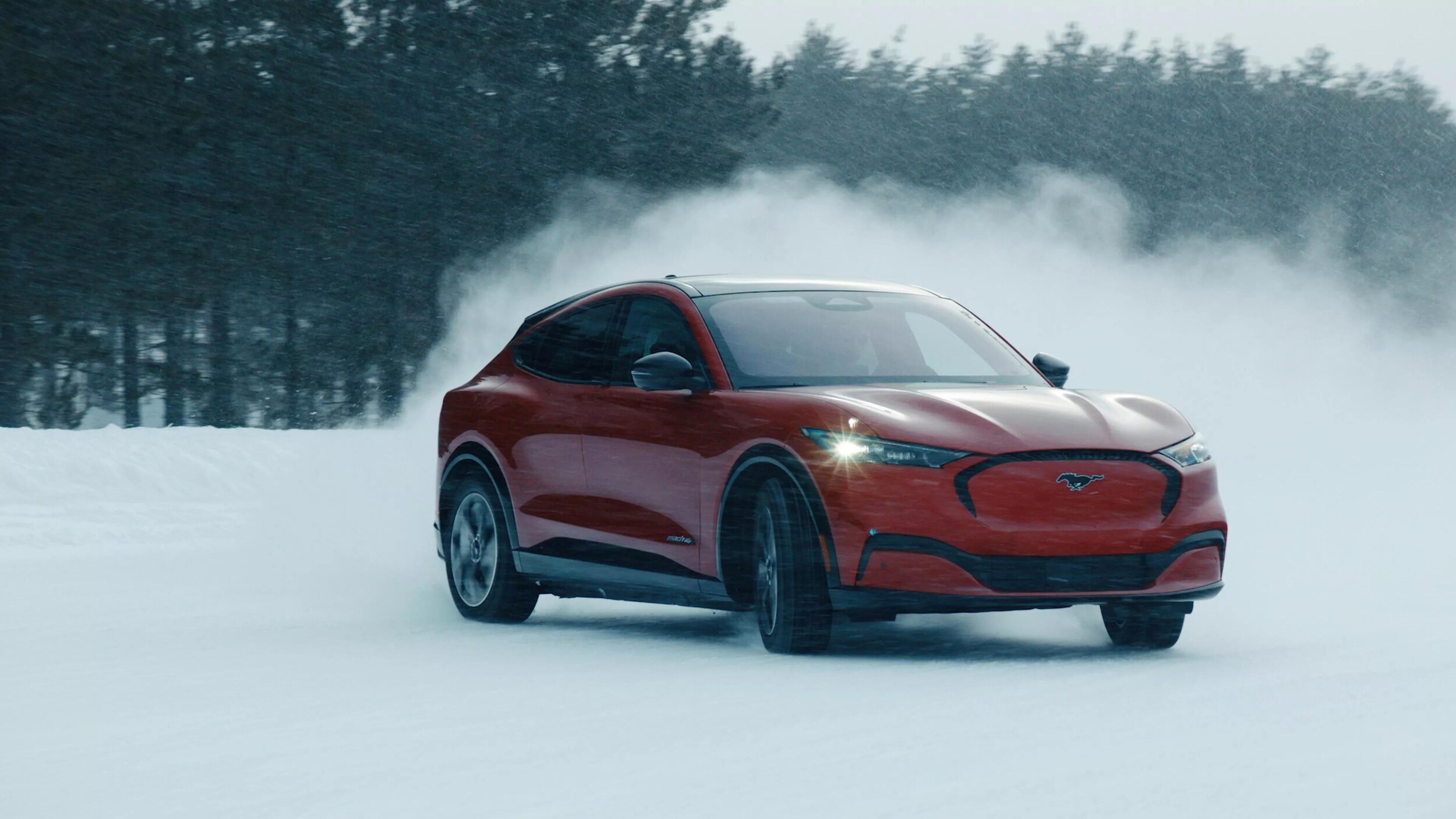 A few short months from now we will be bracing ourselves for the icy winter to come. Treacherous weather and the cold season are enough to worry about, let alone discomfort on the roads. Fortunately, the newest Mustang – the all-electric Mustang Mach-E SUV – will soon arrive to save drivers from feeling ill-prepared once winter rolls around.

With available, all-wheel-drive performance, the Mach-E can adapt impeccably to changing conditions on the road. The Mach-E SUV makes driving on snow or ice easier than ever before. With tight coordination between brake controls and all-wheel drive propulsion controls, the SUV can tract expertly. This includes in all environments, weather- and situation-based. For example, if a driver were to get into a higher-grip condition such as a highway, they would have the acceleration they need but as soon as the driver is off the highway, they have the amount of control and precision they expect to have.

Ford has tested its all-electric Mustang Mach-E in extremely cold and rough conditions at Smithers Winter Test Center, an 800-acre world-class facility in the Upper Peninsula of Michigan. Located in the harshest of elements, Ford development engineers evaluate performance over the most challenging roads. As the environment develops, extreme cold during the wintertime is not something that can or should be written off.

The Mach-E SUV can assist in keeping you resilient during these times through some of its innovative technology. "The team has integrated e-drive propulsion, all-wheel-drive calibration and brake control in a way that optimizes fine motor skills to enable an immediate response in low-traction conditions and ensure the performance expected from Mustang – even in the snow," says Robert Iorio, Ford Mustang Mach-E vehicle engineering manager.

The Mach-E SUV satisfies the needs of an all-wheel-drive SUV driver in the winter. It instills confidence in drivers in harsh conditions because of its ability to accelerate and be controlled in harsh driving conditions. You can trust and rest assured that you will be able to drive better than ever on cold and hazardous roads.