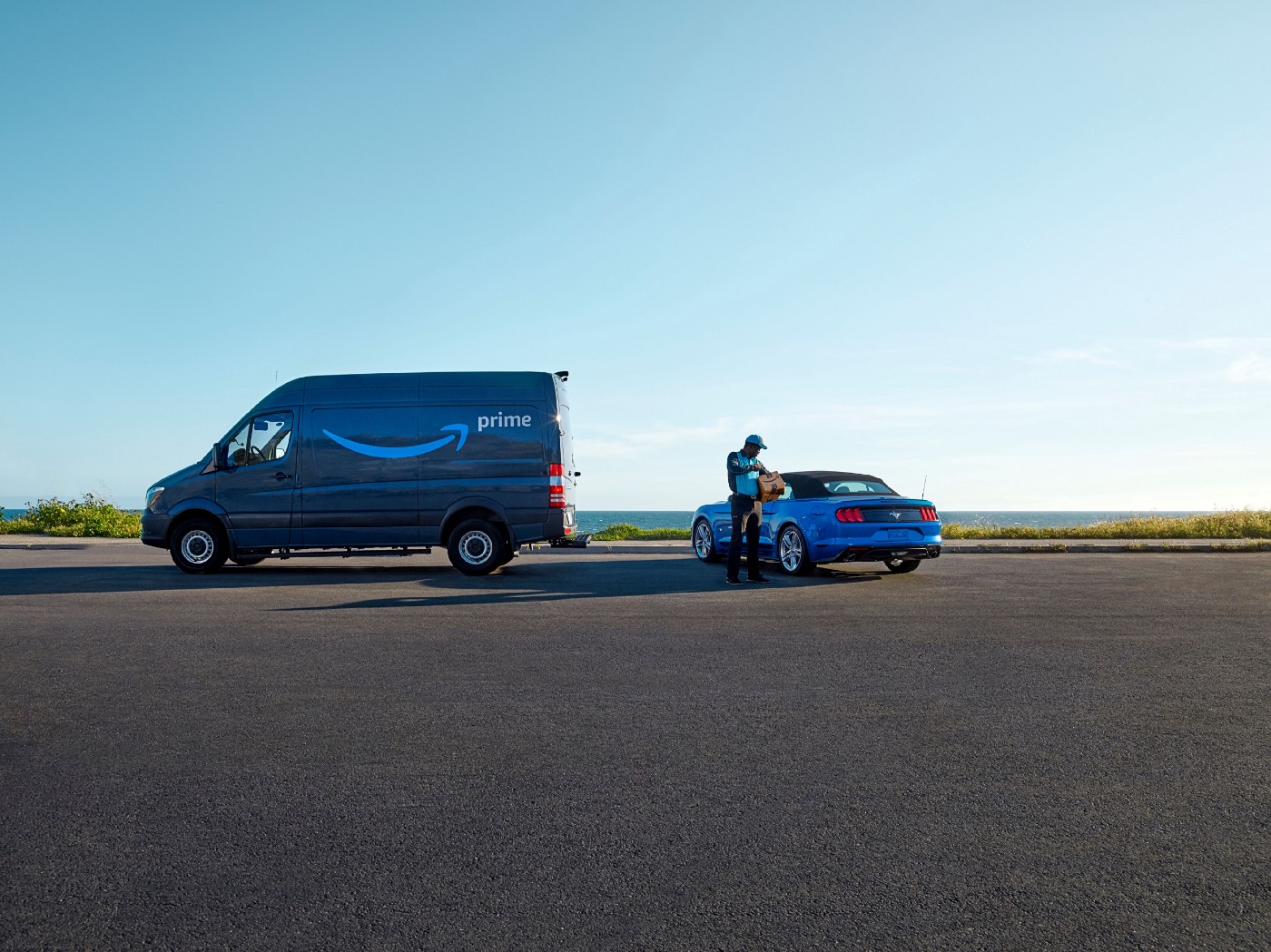 For years, your personal vehicle has gotten you from destination to destination, and now, your vehicle is a destination?

As convenience culture prevails, car services are adapting with instantaneous features for increased efficiency. Joining with unlikely services like food joints and delivery brands, auto brands are allowing drivers to easily order and receive goods from the comfort of their car. These integrated features reflect the ongoing use of technology in consumer lives, and it also demonstrates a need for services that can be had from wherever and whenever—especially while on-the-go.
With this in mind, Amazon and Ford have come together to bring Key by Amazon In-Car Delivery service to eligible Ford and Lincoln vehicles. Say goodbye to overstuffed mailboxes and soggy cardboard packages that have been left in the rain, and say hello to the simplicity of having your packages delivered securely to your vehicle wherever you're parked!
What is Key by Amazon In-Car Delivery?
It's a secure, convenient way to ensure your packages are delivered directly to you, wherever you may be.
How does it work?
1.

Download the Key by Amazon App to complete one-time setup.
2. Select in-car delivery at check-out.
Where will I select the in-car delivery option when I'm checking out?
3. Place your Amazon order and park your vehicle in a publicly accessible area.
4. Expect delivery within a 4-hour time window and get delivery notification with the Key by Amazon App.
What else happens on delivery day?

Overall, this new perk for Ford and Lincoln drivers predicts a future filled with many on-demand services! For instance, Sparkl recently launched their on-demand car washing experience in the Chicago metro area. Can you imagine having your car cleaned while doing your grocery shopping? Well, if you have a Ford or Lincoln, this could be your reality.