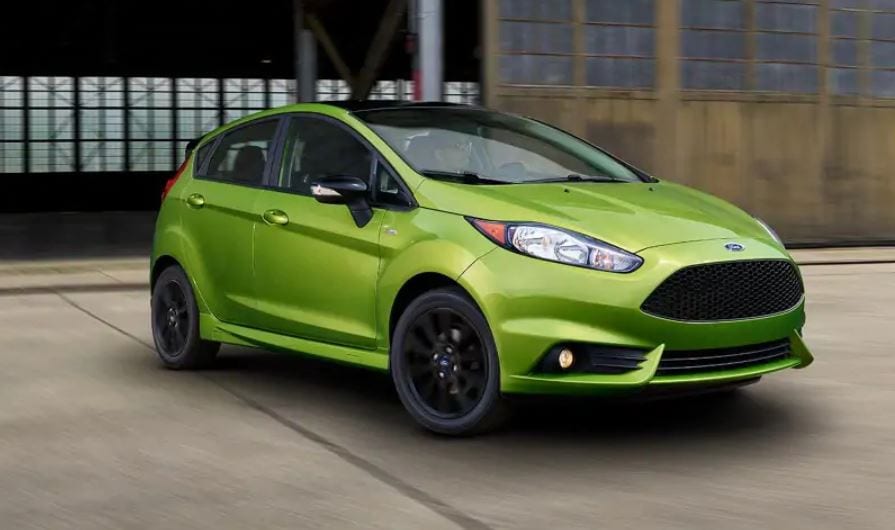 The 2019 Ford Fiesta is meant to be personalized to the characteristics and choices of each owner. The vehicle comes with numerous options including interior and exterior colors, wheel design, and more. All meant to be specially adapted for the individual.
This model was awarded the number 8 spot in subcompact cars by U.S. News & World Report, scoring an 8.1 in its overall rating.
U.S. News uses the analysis of other top automotive experts to score vehicles. By analyzing published reviews along with safety and reliability data, U.S. News' editors are able to look at credible, professional reviews and give that vehicle its appropriate score.
"The Fiesta is a good car, especially when it comes to having fun behind the wheel," stated U.S. News. "It's one of the liveliest subcompact cars, with nimble handling and solid engines that give it dynamic performance. This is particularly true in the turbocharged ST trim."
Fiesta's ST-Line (Sports Technology) design comes with a Ti-VCT I-4 engine, SYNC 3, the ST-Line logo on the sport cloth seats with red stitching and the ST-Line logo sill plate, along with other features. Ford's standard Torque Vectoring Control gives more torque to wheels with more traction.
The model offers two engines, the 1.6 Ti-VCT I-4, and the 1.6L EcoBoost. 1.6 Ti-VCT I-4 engine has 120 horsepower and 112 lb-ft of torque. While the 1.6L EcoBoost gives 197 horsepower and 202 lb-ft of torque.
Keeping the driver and their passenger's safety in mind, the Fiesta has high-strength boron steel in the safety areas of the vehicle, from rails and beams, floor structure, and more. The model also comes equipped with seven airbags throughout the vehicle. The airbags have roll-fold technology to go in between the passenger's head and the window, ensuring you are safe from all angles.
The 2019 Ford Fiesta is currently available, stop by O'Daniel Ford and test drive one today!