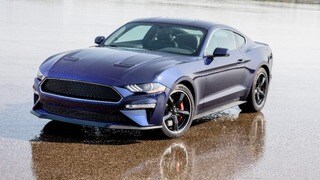 Ford turned its well-known Dark Highland Mustang Bullitt Kona Blue and presented it this past August at the 2018 Woodward Dream Cruise. This appearance adjustment was created by Ford in order to benefit the Juvenile Diabetes Research Foundation (JDRF), and one promising raffle participant will win this distinctive Mustang unlike no other.
Almost 60,000 raffle tickets have already been sold at $10 each, and the raffle will come to a close on Nov. 9th — or until sold out. The winner will be announced a few days later on Nov. 13th at the Ford Conference and Event Center, and drive home the prize vehicle.
Ford has yet to announce how many Mustang Bullitts they will sell, but has advertised to consumers that they should act fast since it is a limited-edition vehicle. According to Ford's online generator, prices will start at $47,590.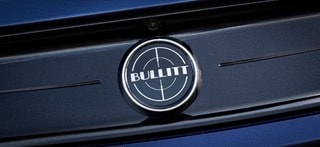 The JDRF limited-edition Mustang has sleek details from the inside out. Exclusive gray wheels highlight the Kona Blue appearance which follows the interior with blue cabin stitching. Additional features include the 2019 Mustang Bullitt's high-performance elements such as the performance-tuned 5.0-liter V8 producing 480 horsepower for a top speed of 163 mph. Based off the 1968 Mustang fastback from the classic thriller "Bullitt," which also appeared at the Woodward Dream Cruise, this updated model will feature minimal badging, a blacked-out grille and a signature white cue ball shifter.
JDRF's mission is to find a cure for type 1 diabetes (T1D) and its complications through the support of research. Every dollar they make goes directly towards critical research and their goal of a world without TD1.
Currently, JDRF raffle tickets are available for purchase at the Ford Media Club House and at Mustang Alley in Royal Oak. Raffle tickets have also been made available online at: www.onecause.com/jdrfbullitt.