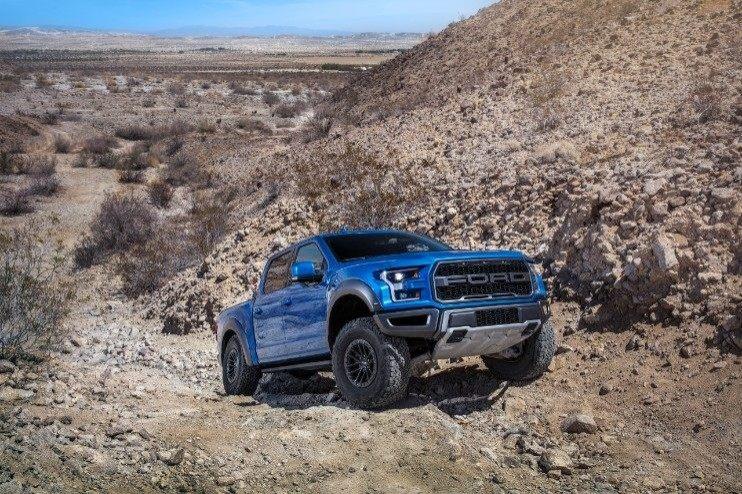 Ford has announced that the upgraded 2019 F-150 Raptor will come with a new feature called Trail Control, adding to the Raptor's impressive collection of off-road features.
The Trail Control system is highly intelligent and will automatically direct torque to the wheel that has the highest traction and will brake when necessary, allowing the F-150 Raptor to overcome steep obstacles before smoothly bringing the truck down on the other side for a safer dismount. It can even help if you get stuck in extreme sand or other conditions by using its per-wheel management. Ford's goal was to make sure you spent less time trying to dig yourself out with a shovel—and more time exploring the terrain.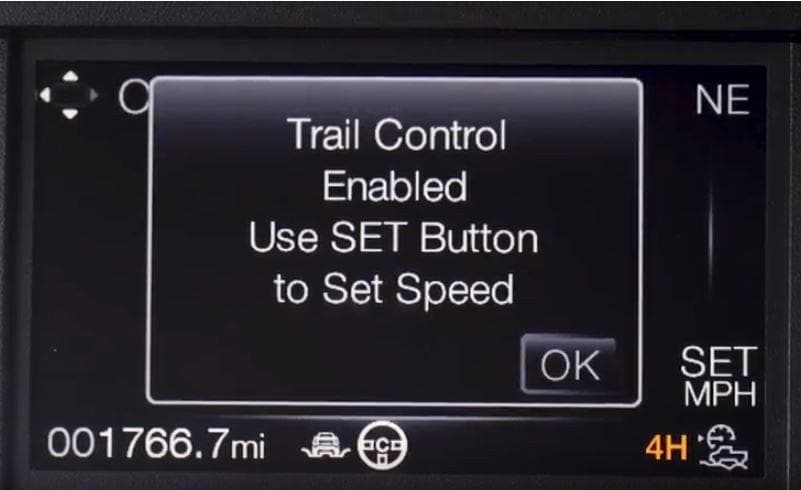 Trail Control is easy to operate. First, press the button above the touchscreen to activate it. Next, set and adjust the speed from 1 to 20 MPH using the two buttons found on the steering wheel. Then, take your foot off the gas pedal and steer. It's like a cruise control system for off-road driving. It controls braking and throttling so drivers can focus on steering to avoid hazardous obstacles such as rocks and ditches.


The upgraded 2019 Ford F-150 Raptor has a 450-horsepower 3.5-liter EcoBoost V-6 engine with a new 10-speed automatic transmission, a high-low transfer case, four-wheel drive, and 510 pound-feet of torque. The F-150 Raptor even has new, power adjustable heated and cooled seats as well as electronically controlled, large diameter Fox shocks. These Fox shocks are paired with adaptive dampers that adjust the suspension when needed. The Raptor will know when you're airborne, and the dampers will respond by stiffening to make the landing smoother.
Trail Control will be available in all 4x4 modes. It will be offered in the upcoming 2019 Ford Ranger, which is set to arrive at dealerships early next year. If you are interested in the 2019 F-150 Raptor, it is expected to be available at dealerships later this year.