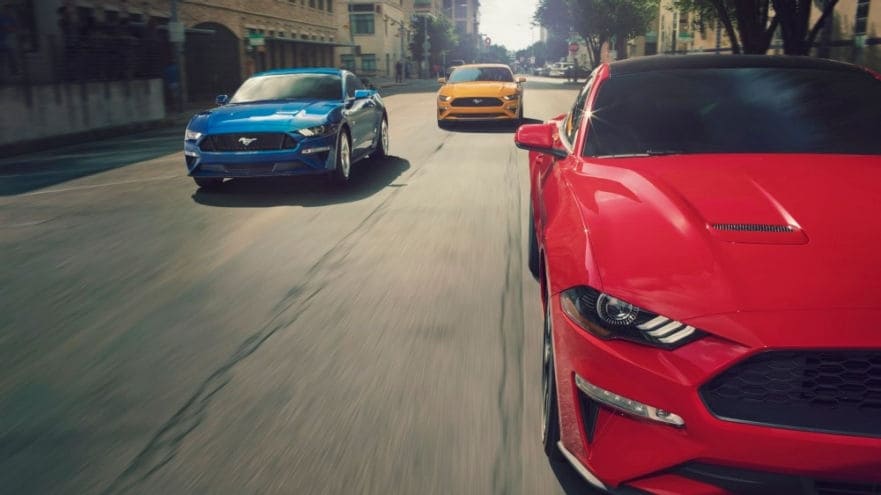 For the third year in a row, the Ford Mustang has been awarded the prestigious title of the world's top-selling sports coupe in 2017.
With global Mustang registrations in 2017 totaling 125,809 cars in 146 different countries and with 95% of global new vehicle volume in over 80 countries — the Ford Mustang surpasses all other sports coupes in the world in sales.
According to HIS Markit, one-third of the vehicle's sales have been in global markets. A shift from its previously elusive reputation, said Erich Merkle, a Ford sales analyst.
"For years, Mustang was unobtainable for customers on most parts of the planet," Merkle said. "It could only be found on TV or the internet, and now it rolls down streets from Beijing to São Paulo."
While the vehicle has achieved worldwide success, it has been especially popular in China where it achieved the title of best-selling sports coupe based on 7,125 registrations.
In addition to finding success outside of the United States, the Ford Mustang is also gaining a new audience in women.
According to Ford research, there has been a 10% increase in women buying Mustangs in the last five years. A welcome change from a market with relatively flat sports car sales to females, in part due to male-biased advertisements in the United States.
Furthering the Mustang's success, Ford has announced that the top-selling sports coupe will be coming to the NASCAR Monster Energy Cup Series for the first time ever. The event will begin at Daytona in February, as the professional stock car racing's top league.
"We're combining America's favorite sports car with America's top stock car racing series," said Mark Rushbrook, global director, Ford Performance Motorsports. "Mustang always has been about affordable performance, which can be traced to innovations we've made competing in racing, like NASCAR. Mustang is a perfect fit for our racing heritage today and tomorrow."
Following initial testing, the vehicle will be formally submitted to NASCAR for approval this summer and the finished product will be revealed to the public soon after.