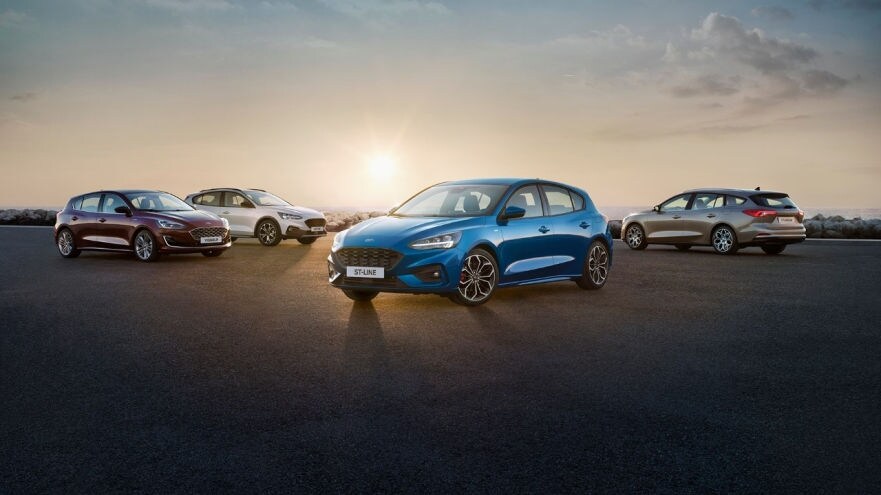 The Ford Focus returns this year with all new technological improvements and updates that will take the model global. The new Focus is both affordable and advanced, making it an asset to the Ford brand. The Focus will go on sale in both Europe and China this year and in North America in 2019.
Jim Farley, Ford's president of Global Markets, states about the Focus: "We're evolving our successful One Ford strategy to find new ways to create a sporty-looking small car our customers will love. We'll tailor which cars in the Focus line-up we offer in markets around the world to ensure we best meet customers' different needs and preferences."
Ford spoke to customers from around the world in order to generate new ideas for the 2018 Focus. The Focus was then entirely redesigned based on these suggestions to increase satisfaction globally. Each Focus will be specifically tailored to each global region. The Focus will be available as a 4-door sedan, 5-door estate/wagon, or a 5-door hatchback body style depending on the location of the market. The models will also include tailored models and engines while still preserving Ford's highly efficient architectures and modules.
The Focus will include all-new suspension and gasoline options. New design elements include a longer hood with cab-rearward interior, more interior space for the driver and passengers, and an aerodynamic design that will improve efficiency. Ford has called this design "human-centered," which has allowed the brand to target specific groups within the market. The goal of the Focus will be to reduce complexity and improve quality globally.
In addition to updated design elements, the Focus will also provide customers with all new technology such as the Adaptive Cruise Control, Adaptive Front Lighting System, Active Park Assist, and Evasive Steering Assist. It will also include a vehicle locator, vehicle status updater, door lock/unlock feature, and remote start. The Focus will be safer than ever before with these advancements in technology.
The new Ford Focus will take the Ford brand global this year with all new, advanced innovations. With the strategic use of customer feedback, Ford has created a vehicle that can satisfy and succeed in any market.