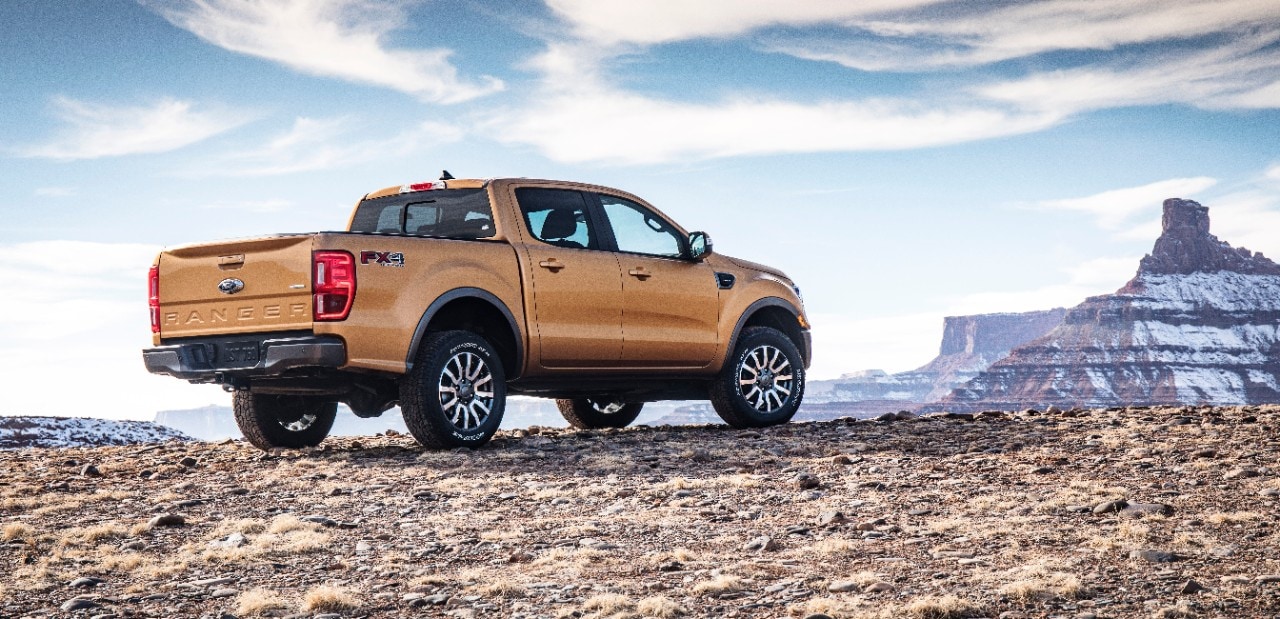 By Carolyn Stowers
With production set to begin later this year, the 2019 Ranger is sure to be a hit among adrenaline junkies and truck lovers alike.


One of America's favorite trucks is back and ready to get dirty. Ford is set to begin production on the all-new 2019 Ranger at the end of this year. With an 83% increase in demand for mid-size pickups since 2014, Ford is sure win the hearts of many with their new model.


The 2019 Ranger has been torture-tested alongside F150's to insure ruggedness and dependability. The high-strength steel frame and high belt line adds an increase in strength from previous Ranger models. It will also feature a raked grill and windshield to increase aerodynamics, reduce noise, and add a tough appearance.

Under the hood you will find a 2.3 liter Ecoboost Engine and 10-speed automatic transmission. Together, these two features allow the Ranger to perform like a V6 engine with the fuel-economy of a V4. Ford's innovative technology looks to combine power with efficiency and they seem to have found it in their new model.

It is also highly customizable, with options such as the FX4 Off-Road package which includes skid plates, improved tires, and shocks that are tuned for off-roading. If you are searching for adventure, look no further than this. Ford has prioritized ground clearance to aid in overcoming off-road obstacles and rugged terrain. The optional Terrain Management System should prove to be priceless for those seeking thrills. This system features four modes: normal/grass, gravel/snow, mud/ruts, and sand. Able to switch between modes at the blink of an eye, drivers can easily maneuver through all types of terrain. The FX4 package also features new Trail Control Technology which acts as acceleration and brake control to allow drivers to focus on steering through difficult trails.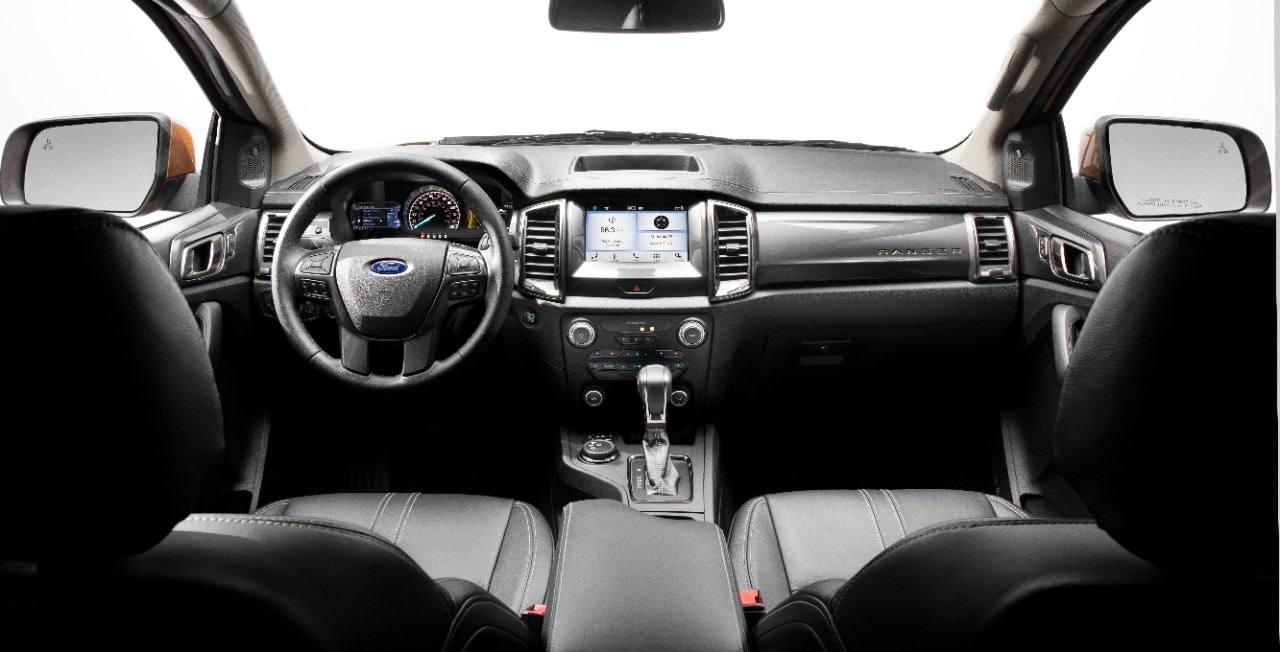 Customization also includes a chrome or sport appearance and the Super Cab or SuperCrew Cab configurations along with the available integrated trailer hitch.


Safety, strength, and adventure are all sure to be included for those that wish to try the 2019 Ford Ranger.