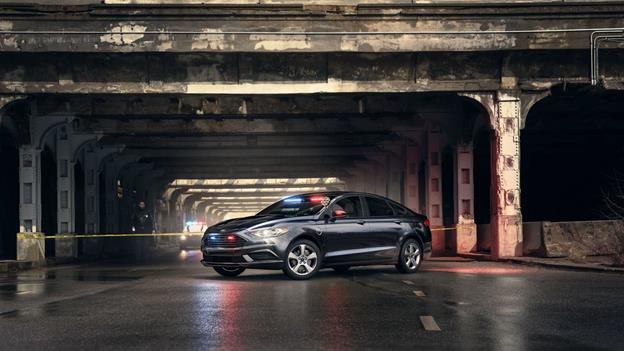 By David Welker
We all have our own vision of what the future of transportation will look like. Some envision Jetson like crafts that fly us to our destination. Some believe self-driven transportation is what the future holds. Regardless, the future of transportation is moving towards a cleaner, more responsible power source, and Ford is leading the way.
The Ford Special Service Plug-in Hybrid Sedans offers a battery-only mode and gasoline-electric hybrid mode with a range over 500 miles. While it is a non-pursuit vehicle, for police and fire chiefs, detectives, and other non-pursuit personnel, it is capable of driving 21 miles and up to 85 MPH without a drop of gasoline.

The interior includes heavy duty cloth front seats with rear anti-stabbing plates and vinyl rears seating and flooring. Some other features include a reinforced top tray for mounting equipment, metal console mounting plate, red and white task lighting in overhead console, police engine-idle, unique alloy wheels, and an auxiliary power distribution box in the trunk.
This machine also comes with a number of unique options, including a driver spot lamp, a trunk storage vault, trunk ventilation system, and a rear door control-disabling system. A special dark car feature also allows all interior lighting to be dimmed 100% for surveillance.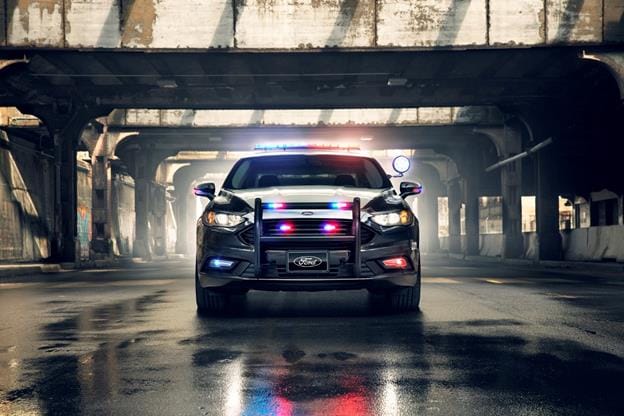 The road to clean transportation is a path of small innovations on old products. At some point, this special service vehicle will be out dated and replaced by a vehicle that is more efficient and powerful. Then that vehicle will be replaced by a better version, and so on. But that reality is only made possible by the decisions made today. By making this hybrid standard issue for law enforcement, Ford is not only doing their part in making this world a cleaner place, but taking the first steps of innovation towards completely clean transportation.