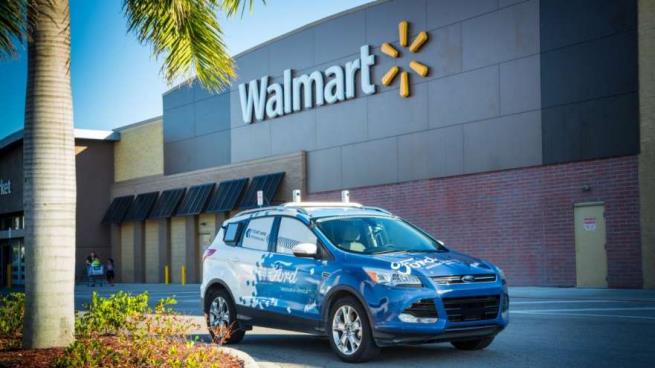 Ford is currently collaborating with local and national companies to understand how they can use self-driving vehicles to improve the delivery of floral arrangements, dry cleaning, and several other items. However, Ford wants to take it to the next step. With the help of Walmart, Ford is exploring the possibility of delivering groceries with the use of self-driving vehicles, and in Miami-Dade County, tests are already underway.
Ford set up a pilot program with the help of Postmates delivery, which is already partners with both Ford and Walmart, to explore using self-driving vehicles with Walmart's existing delivery option.
Walmart has already received positive feedback for their existing grocery delivery system, which uses trained personal shoppers who select fresh produce and other groceries to be delivered by Postmates. By the end of this year, Walmart plans for their delivery option to be available in 800 stores across the country, and by next year, they plan to double that number.
As part of the tests, Ford is working on understanding Walmart and their existing delivery system to successfully transport goods—especially perishables—and locate any issues with using self-driving vehicles to complete delivery orders. Ford will explore different vehicle configurations to successfully deliver large grocery orders and scenarios where vehicles will make multiple deliveries in one trip. Research vehicles are vital to these tests. Ford has designed vehicles that simulate an autonomous experience to collect the data they need—particularly data on customer preferences.
Both Ford and Walmart believe self-driving vehicles are important to the future of delivery. So far, their new self-driving delivery system has been able to complete 1,000 deliveries. Their goal is to create a system that's convenient for customers and easy to use—providing customers with an experience they'll love.