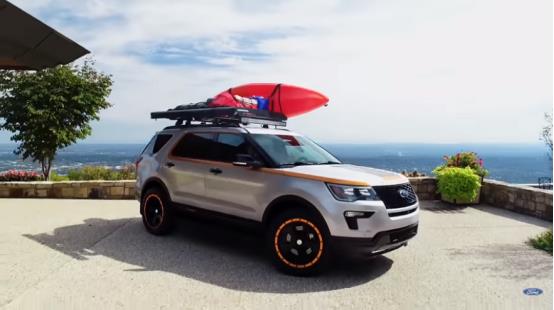 In the summer of 2006, Austin Hatcher Osborn was welcomed into the world. Weeks after his birth, Dr. Jim Osborn and his wife Amy Jo noticed that Hatch wasn't acting like his normal self. Normally bright and cuddly, Hatch instead started showing signs of illness. Days later, they received the worse news possible
—
Hatch had an inoperable brain tumor. Devastated after Hatch's death, Jim and Amy Jo started the Austin Hatcher Foundation for Pediatric Cancer in honor of their son.
The following December, the Austin Hatcher Foundation was a registered charity dedicated to helping families through the struggle of coping with the effects of pediatric cancer and its treatment. To support cancer survivors, Jim and Amy Jo developed a holistic approach to help children through healthy lifestyle education and diversionary therapy paired with industrial arts.
"One of the things that happens to kids undergoing chemo or radiation therapy is they lose dexterity, so they need occupational therapy to help restructure their sensing," said Jim. "Diversionary therapy is exactly what it sounds like. It gives you something fun to distract you from the things going on."
Jim and Amy Jo reached out to their friends at SEMA and the racing community to help create the Hatcher Foundation's Education Advancement Center, which focuses on providing survivors diversionary therapy. This center offers arts and crafts programs and an automotive program where kids can help out with building custom show cars.
As part of this therapy, Ford donated a brand-new 2019 Ford Explorer Sport to the Austin Hatcher Foundation for the kids to customize. This Explorer will be part of the Ford display at this year's SEMA show in Las Vegas—featuring a custom leather interior, custom outdoor theme body wrap, Yakima rooftop rack and kayak mounts, and performance engine upgrades.
However, Ford wasn't alone in this endeavor. Several suppliers helped make this build possible. BFGoodrich®, Hypertech, Yakima, RIGID® lights, Paragon Wheels, Borla® Exhaust, Traxda, and Wizards Products all donated parts and services to help with the build. The custom wrap was designed and installed by Wastegate Technologies and Wrap Artists, and the power coating and custom leather interior were provided by Top Notch Customs LLC and Fully Loaded Interiors.
After SEMA, the Ford Explorer will be used to support the Austin Hatcher Foundation's Healthy Lifestyles program and will later be auctioned off to help fund programs to support cancer survivors.