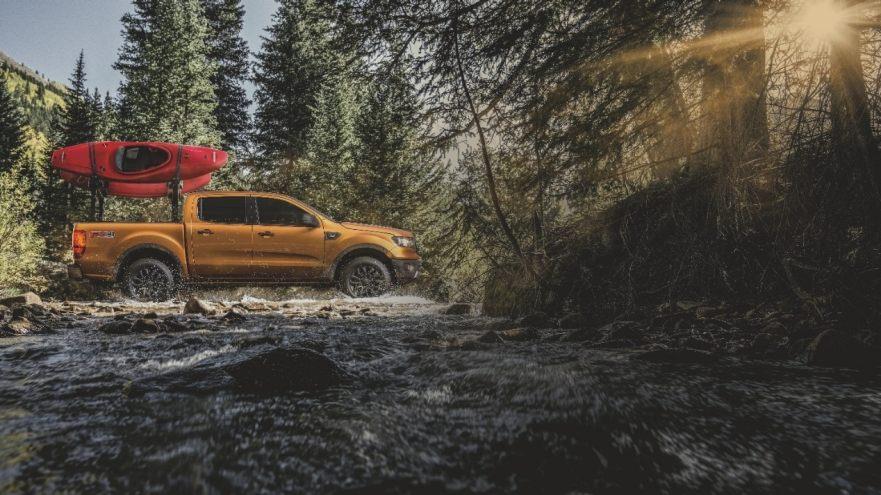 Ford has announced that buyers have a new way they can customize their new Ford Rangers. Starting with the launch of the new 2019 Ford Ranger in early 2019, Ford dealerships will be offering customers the option to customize their trucks with Yakima outdoor adventure products, giving customers the outdoor adventure of their dreams.
A selection of Yakima accessories is available to choose from, such as kayak racks, bike racks, truck-bed tents, and truck-bed storage solutions. When purchased through a Ford dealership, all Yakima accessories come with a 3-year or 36,000-mile Ford warranty, and the cost can be added to the vehicle's financing.
Some accessories that buyers can choose from include:
The LongArm bed extender with pad can add up to four feet of length to any truck bed. The aluminum hitch-mounted rack can easily haul kayaks, boards, lumber, ladders, and more. The LongArm has three different load-carrying positions, with the lower positions being able to carry up to 300 pounds.
The low-profile BedRock Heavy Duty truck bed rack provides a low-height rack system that can carry skis, bikes, boats, or boxes effortlessly while still maintaining the storage capacity underneath. The BedRock truck bed rack is compatible with the SkyRise medium rooftop tent.
The GateKeeper tailgate pad is made with durable nylon to protect the attached bike from the tailgate, and the soft felt backing was designed to protect the vehicle's paint. Buyers can choose to add Integrated SitTight bike cradles for extra stability and protection for their bikes, as well as the HindSight tuck-away cover, which is designed to open up the view for the vehicle's rear-view camera.
The BaseLine tower and JetStream crossbar cab rack fit securely across the vehicle's roof. The BaseLine is compatible with the SlimShady awning and the MegaWarrior basket with light bracket and large stretch net.
"We know our customers see their vehicles as extensions of themselves," said Eric Cin, who is the global director of Vehicle Personalization. "With the addition of Yakima accessories, Ford aims to enhance the experiences of adventure-driven customers by delivering innovative solutions such as truck bed racks that preserve cargo space by lifting kayaks, bikes and skis off the floor of the bed. It's about making each adventure better."
As of now, Yakima outdoor accessories are only available with the new 2019 Ford Ranger, but Ford plans to extend this availability to the Explorer and F-150. Other accessories options will be available in the future to continue bringing valuable ownership experiences to Ford customers.