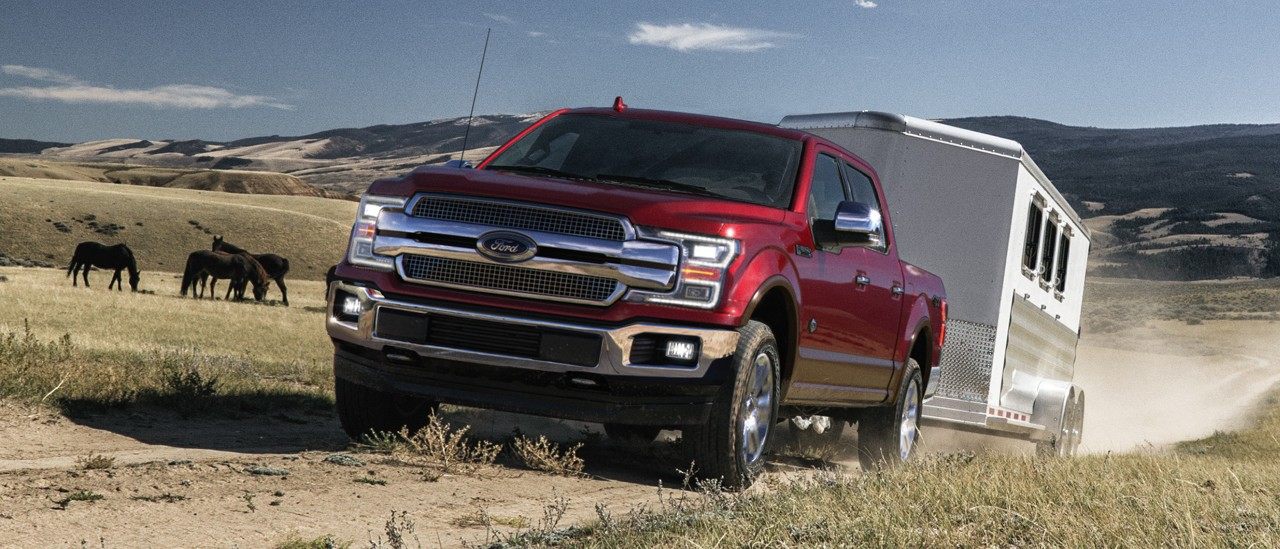 The Ford Motor Company is known for dominating the automotive industry with its innovative truck models that impress loyal customers each year. Their popular F-150 model continues to excite both truck enthusiasts and those new to the brand. The Ford F-150 returns with all new advancements that have earned it the coveted title of "Motor Trend Truck of the Year." With advanced technology, new interior and exterior features, and an increase in power, the 2018 Ford F-150 is sure to satisfy any type of Ford customer this year.
Ford truck models are known for being incredibly tough, and the 2018 F-150 falls right in line with its all-new, military grade, aluminum alloy in the bed and cab of the truck. Ford engineers used innovative technology to reinforce the alloy to increase the strength without adding to the truck's weight and sacrificing its towing power. This update has redefined safety and earned the F-150 a NHTSA five-star overall crash rating.
The Ford F-150 also received numerous technology updates that make it one of the smartest trucks on the market today. The F-150's new 8" LCD productivity screen provides information as you drive such as fuel economy and towing data. The F-150 also includes Ford's popular SYNC Connect feature, which allows FordPass to be used to remotely access and track the vehicle.
The 2018 F-150 truly proves its worth in its increased towing ability. The F-150 features models that generate power ratings of 375 horsepower and 470 lb.-ft. of torque. The Ford F-150 is currently the most powerful truck in its class, rising above competitors with both gas and diesel engines.
The 2018 F-150 proves that you can have it all in a truck. By combining power with technology, the F-150 is perfect for any situation, whether that be towing for work or driving a family.