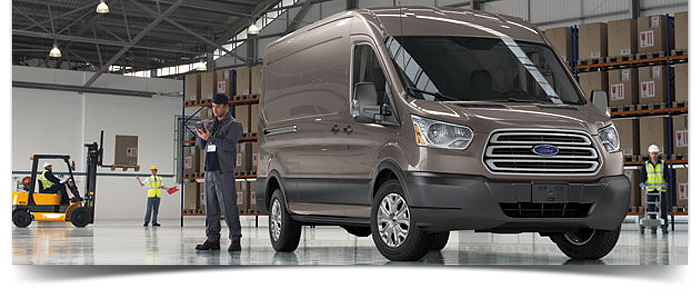 The Ford Transit


As a segment, full-size vans fight for consumer attention. And yet, attractively styled and dependable full-size vans in the commercial industry are few and far between. Rarely found in the showroom at a dealership, the Ford Transit has entered the modern age with the adoption of the global van platform, and is an all new-model. Ford, the best selling brand of full-sized vans in the US for the past 35 years, knows how to redefine a market segment that tends to be overlooked. 
This season, Ford is introducing the commercial industry to a van-wagon that is smarter for any business plan. The Ford Transit does everything; hauls cargo, serves as a secure place for storage, and is the ultimate "people mover." Available in three roof heights, three lengths, and two wheelbases, the van can seat anywhere from 8-15 passengers or haul the biggest load with the most fuel efficiency for every situation. With the available 3.5L EcoBoost V6, the EPA-estimated highway mpg is improved by 46% from the previous E-Series 6.8L V10 engine.
Compared to the previous Ford van models, the all-new Transit offers quite the value for the cost conscious business or buyer. Not to be mistaken with the smaller Transit Connect, the Transit is an upgrade to Ford's long-running E-Series full-size van line. Bucket seats compose the back half of the cabin, while a MyFord Touch/info screen sits up high with stylized buttons below on the front dashboard. There is plenty of legroom between each seat and the center consoles can be specified to contain USB charging ports, aux outlets, cup holders, and more. Overhead storage can be found above and sun visors and compartment lighting make for a comforting ride. Think that isn't enough? Packaged options allow for added leather upholstery, SYNC audio, power folding/heated mirrors, load area protection, cruise control, and power seats, to name a few.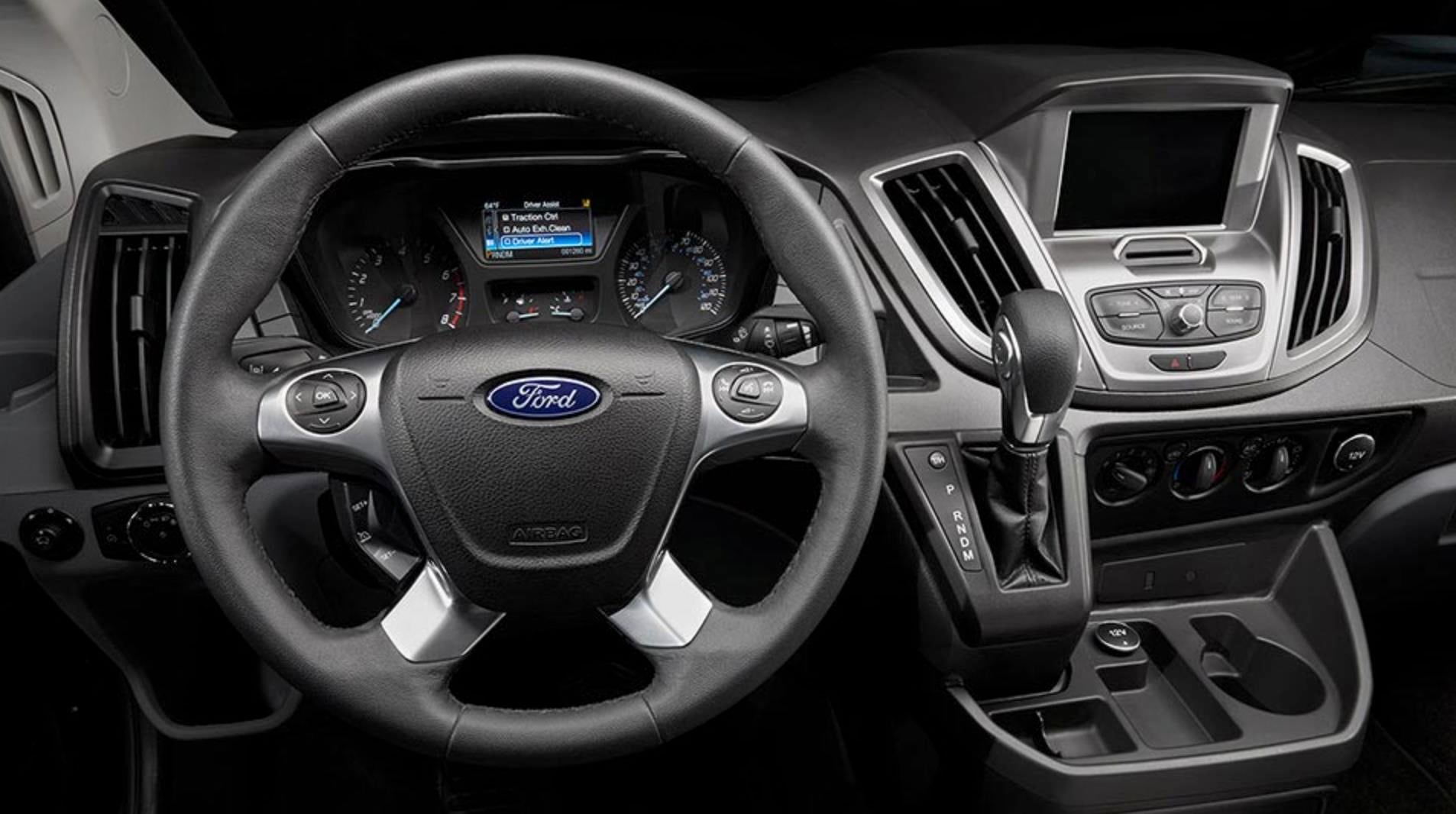 Though the exterior is a bit dry, don't let the crossover's boxy bold appearance fool you. The Ford Transit is built with lightweight yet strong unibody construction. Unibody construction, while lighter in weight than body-on-frame, yields tremendous strength and durability (as well as boosted fuel economy). The future of tough, the Transit is up to four times stronger in certain areas. All backed by a three year warranty. 
Underneath the hood of the base model, the engine is the same 3.7-liter TI-VCT V6 now offered in the Ford F150, and boasts a respectable 275 horsepower and 260 pound-feet of torque. All model engines are mated to a six-speed automatic with rocker-switch manual shift control, allowing the Transit to perform at top notch levels. Also available is the 3.2-liter diesel-powered inline 5-cylinder, and depending on the model (Transit 150, Transit 250, and Transit 350), payload and towing capabilities can be as high as 4,650 lbs for payload, and 7,000 lbs for towing.
Heavy hauling is what defines Ford. No matter what your line of business, with the Ford Transit nothing is impossible.